TOOLS & SERVICES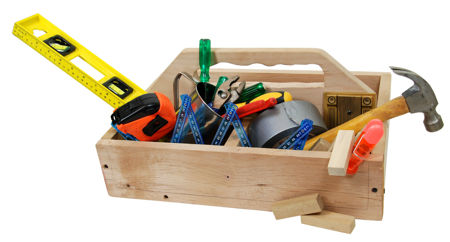 To reach and influence customers you must first put your message into some concrete form that will deliver your story in a compelling and persuasive manner. To be successful you must choose the right medium and timing to reach them at their peak of receptiveness. To help you achieve such success we offer the tools & services below to help you reach your goals.
Tools
Newsletters…
Can be very useful in sharing valuable information with customers. Things like how you solve their challenges, new ways to get more value out of your products and service, customer spotlights demonstrating how others have benefited from what you offer.
Blog Posts…
Are a wonderful way to squeeze more mileage from content you develop for newsletters. They give an online presence that people will follow if you provide meaningful content.
Social Media…
Is the "Word of Mouth" for our Digital era. Keeping mind thought that it is for sharing, not selling. Many firms stumble with this powerful tool because they overlook this fact.
Print Literature…
Offers one thing digital media cannot. Its tangible and doesn't require power to be accessible. It also provides a physical reminder to those you give it too of your discussions with them.
White Papers…
An excellent vehicle for telling customer stories about the value you deliver and the problems you solve for customers.
Slide Presentations...
Are excellent for sharing ideas with groups. They play a key role in live seminars as well online webinars.
Press Releases...
When well crafted, press releases can gain you exposure money can't buy. When featuring authentic news you get exposure from those who are seen as impartial third parties.
Websites...
Have come to dominate the world of marketing & communications. They are the first place most people go these days when they feel a need to answer most questions. They the modern equivalent of permitted brochures & business cards.
Postal Mailings...
Still have a role to play in our digital era. Websites are only useful if people can find them. Mailings can drive traffic to your website that search listings may not. In fact mailings can build traffic for your site that will boost your search rankings.
Video...
Is still the most effective way to deliver any message. It is also the most complicated form of media to produce, requiring an experienced hand guiding the process to achieve credible, attention getting results.
Advertising...
For all the bad press it gets, advertising - when done right - is still powerful. Good advertisments gets remembered and acted on.
Podcasts...
Are the digital revolution of video & audio presentations. Being passive media the only thing your audience has to do is sit back, watch& listen. They too require skilled guidance on their production top be effective.
Webinars...
Offer the ability to address groups without the cost of hotel & airfare. They are useful in teaching as well as informing.
Services
Copywriting...
Words and ideas are the foundation on which all communication rests. To succeed in connecting with prospective customers your ideas must be put into words that define how those ideas will be brought to life to carry your message into the mind of others; brought to life in a meaningful and memorable way that they relate to.
Creative Development…
Is the process of imagining all the different ways your words and ideas can be brought to life. It involves defining a wide range of ways your story can be told and then thinning that selection to the few with the highest probability of success in connecting your customers with your story.
MESSAGE STRATEGY...
No matter what it is about what you offer that you want people to know, there is one point you must address; What Is In It For Them. The coolest specs or technology is meaningless outside the context of how they benefit.
MATERIAL DESIGN...
Before any kind of message can be shared it must be designed in some form that permits sharing. It's form and structure must be defined and the core message integrated into a finished presentation that is distinct enough to stand out in our over-communicated world and still remain associated with your firm.
MEDIA DEVELOPMENT...
No matter the message you want to deliver, it must be brought too life in some concrete form. Whether print or electronic, pictures and word relevant to the meaning you wish to convey must be organized to bring that message to life in the mind of your customers.
TARGET MARKETING...
Is the process of narrowly defining a select group of customers to target, based on a set of shared characteristics. Target Marketing involves choosing the means of reaching customers based is ability to connect with those with the highest potential need for what you
Project Planning & Organization
When implementing new initiatives to reach more profitable customers a variety of things must happen beyond putting the word out. We have learned that for our work to be successful the organizations we assist must be prepared. Someone within the organization must be ready to field the responses of the audience we aim to reach and deliver the value being promised. We work with clients in broader context to assure all stakeholders are primed and ready to go when the project launches.
Creative Problem Solving
Often times when people feel the need for a solution to some problem or other, what they end up addressing is frequently just a symptom of a greater need. At Stiles Design we seek to look past the initial situation to identify a greater outcome we can help our clients acheive that will fill the immediate need while delivering greater value in a broader context.
We seek to create solutions for our clients that address the bigger picture and deliver lasting value over just solving the problem of the moment. We strive to build lasting relationships that deliver value beyond the immediate solution.
Asking the right questions can often lead to a better answer. An answer that delivers greater value over the long term.